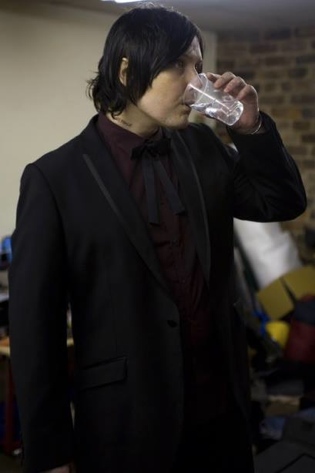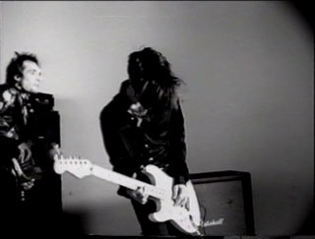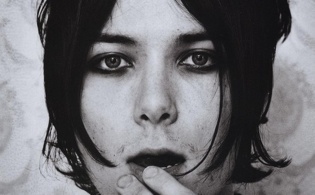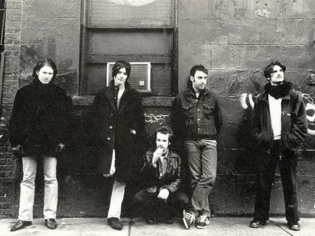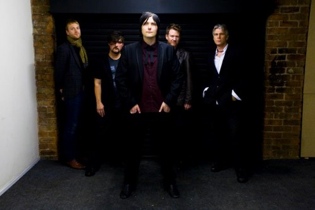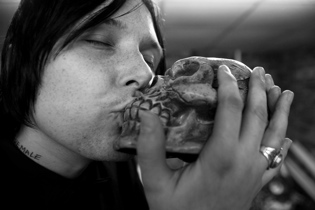 Jaime Harding (Lyricist, Singer, Songwriter and Frontman for the Alternative group Marion) has spent the last 20 years battling and surviving depression, heavy drug addictions and, since 2016, a severe prison sentence. A fighter and survivor, Jaime has now come through to the other side with his talent, creativity and freedom as a Singer, Songwriter and Guitarist with a wealth and abundance of things to say through his music.
Johnny Marr on working with Jaime Harding...
Q Magazine, March 2013 - Cash for Questions
Q: What's the most underrated record you've been involved with?
Johnny Marr: "I'd say an album I did in the mid-90s called The Program with Marion, which I produced. Jaime (Harding, Singer) was actually living the life that Brett Anderson was singing about and that Pete Doherty could only dream about, which was unfortunate for Jaime. He is such an incredible singer and an interesting writer; I wrote a few songs with him on it and I played on most of the tracks. It's a good record".

"Johnny Marr-endorsed, overlooked Britpop heroes."
- Q Magazine's 'Track Of The Day: Sleep', August 2014
"Wonderful band" Lauren Laverne // BBC Radio 6 Music
"One of those bands, I suppose a little bit like, probably the Longpigs I guess, there were a few bands around that particular time of the 90s, bands who really made some quite cultured pop music which maybe got a little lost during the Britpop era" Steve Lamacq // BBC Radio 6 Music, 2016.


As of 2015, the group members comprise of Jaime Harding, plus former Twisted Wheel drummer Blair Murray, Andrew Tarling (Tom Hingley and The Lovers) and Andy McKerlie (Des Horsfall's Kuschty Rye).
--------


Jaime Harding (singer) became friends with Joe Moss (former manager of The Smiths), after Jaime read Johnny Rogan's controversial book 'Morrissey & Marr/The Severed Alliance' and liked the way Joe Moss was portrayed. Joe assisted Jaime in the creation of a new group which Jaime already knew he wanted to call Marion. Joe taught Jaime the history of all kinds of music going back as far as 1920s blues, which he had previously done for Johnny Marr at the start of The Smiths.

Joe Moss helped Jaime form a committed group of musicians including Anthony Grantham, Phil Cunningham and Murad Mousa who had all been in various bands with Jaime in the past. Once the group was formed, a 5 piece of Jaime Harding (singing, harmonica, lyrics), Anthony Grantham (guitar), Phil Cunningham (guitar), Julian Philips (bass), Murad Mousa (drums), Joe immediately found a permanent rehearsal space for Marion in the basement of The Night and Day Café on Oldham Street in Manchester's Northern Quarter. It took 9 months of 6/7 days a week writing and rehearsing for the band to be ready to play London gigs and attract a major record company deal.

After releasing the debut single 'Violent Men' on Rough Trade Records, a bidding war began between the major record labels, with Marion eventually signing to London Records and Island Music Publishing in October 1994. In March 1995, Julian left the group, replaced by Nick Gilbert who featured on all other Marion recordings.

Constant gigging eventually helped Marion into the charts with a Top 10 Selling Album in the form of their debut 'This World & Body' in February 1996. Before that, Marion supported the likes of Morrissey, Radiohead, Ian McCulloch of Echo & The Bunnymen and Manic Street Preachers

Marion were linked to the 1990s Britpop music scene, appearing on the 'Britpop Now' BBC television special, among many other TV and Radio Britpop programmes, including a live performance of 'Sleep' on Channel 4's cult nineties TV show The Word in February 1995. The group also went on to play at the Glastonbury Festival 3 times and a whole host of other festivals in the UK and Europe, as well as 2 tours of Japan and 4 short tours of America.

After a gruelling 18 month international touring campaign for debut album 'This World & Body' Marion were finding it difficult to write a 2nd album, It was at this point that manager Joe Moss brought in Johnny Marr to co-write and produce Marion's 2nd album 'The Program'. Once the album had been recorded and was ready for release and promo etc Jaime had unfortunately become too ill to work regularly due to his drug habit, which meant that the album was never given a proper release or any promotion. 'The Program' was the first record that Johnny Marr ever sang on.

Johnny Marr had always been impressed with Phil Cunningham's The Stooges-esque guitar playing and recruited him into the live version of Electronic, which then lead to Phil becoming a full-time member of New Order in the early 2000s, which has resulted in New Order's live sound becoming heavier and more rock and roll. Phil is still a permanent member of New Order and has been involved in the writing of various New Order and Bad Lieutenant records.

In 2006, Jaime Harding and Phil Cunningham recruited a new set of musicians and reformed Marion. They started working on new material, having played their first live gig together as Marion in more than 7 years on 1st April 2006 in Bath. They followed this up with sold-out shows in Manchester and London in September and December 2006, playing 50% new songs and 50% older Marion songs. Jaime became ill at the start of 2007 and had open-heart surgery, which yet again put Marion on hiatus.
In 2011 the original line up of Marion got together for 2 years of live shows, including a live album recorded at Manchester Academy in December 2011, entitled 'Alive In Manchester'.
At the end of 2012, Jack Mitchell, Marion's drummer for around 10 years, became the drummer for Johnny Marr's new solo band that released the album 'The Messenger' in 2013 and have toured the World extensively since.